Mittwoch, 24. September 2014
Beijing Creatives 9-2014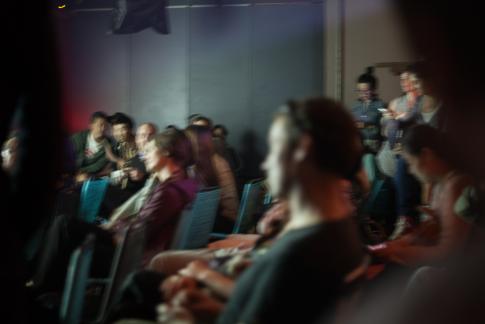 At its finest this time.
Curated by Philipp Grefer of
Fake Music Media
, waving good bye to Corinna going to Berlin, who is hopefully coming back in a year – this was a really very nice composition of four creatives living in Beijing presenting their work at
Beijing Creatives
(their FB-link) tonight:
– Michael Seifert
Doing a fabulous job as sound engineer for The Flowers of War and for Coming Home, both by Zhang Yimou. This picture is showing what he says he is enjoying the most: recording an orchestra.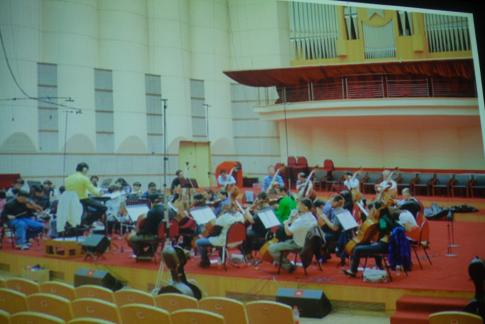 – ABS Graffiti Crew, represented by Noise or Shizi 柿子
Who is with his crew going wild with image branding, an own shop, even their own spray can brand, which I suppose makes sense here in China, spreading hiphop culture in their homeland and being quite successful with it.
Some of their images reminded me of the freemansion exhibtion I had just seen in
Warsaw
.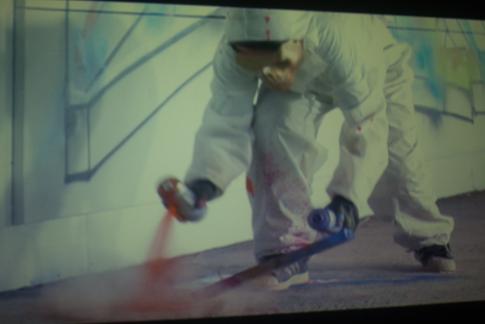 – Solveig Suess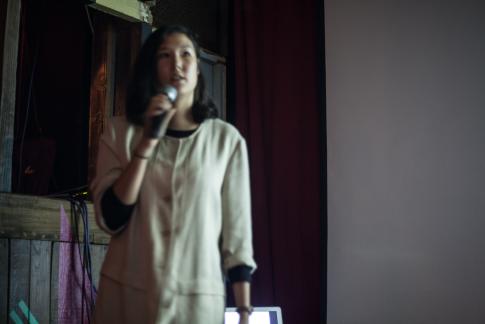 Working as a graphic designer and urbanista being into what she calls Audio Archaeology. Very nice work you should look into.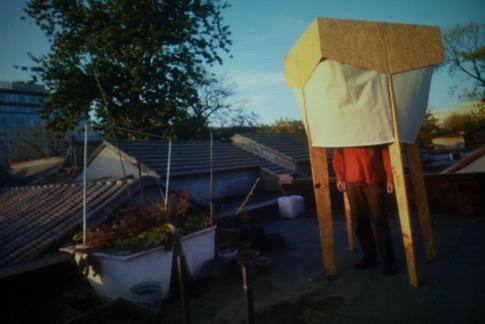 They will launch their
Conrecte Flux
magazine on October 1st, 2014, 6pm at Quanyechang at Dashilar. Check it out.
– Helen Fang, Nova Heart
Helen was talking about what and what not and what why and she also showed us a nice clip I might get from Philipp somehow later on to link here.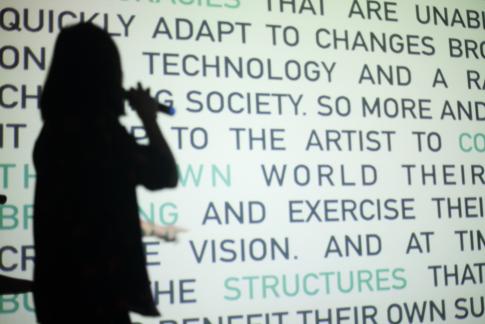 --
Then I saw Alex again, this one is for Michela: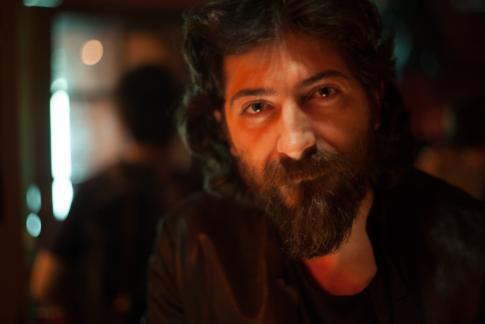 And I hustled around a bit at Migas' rooftop …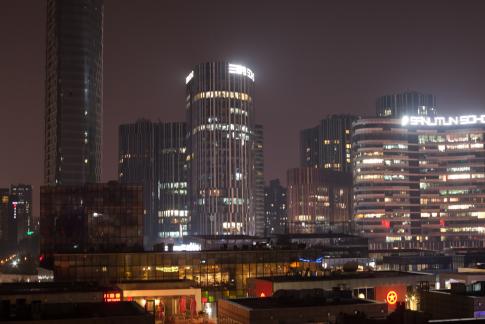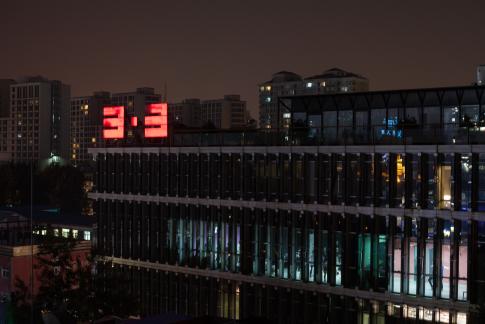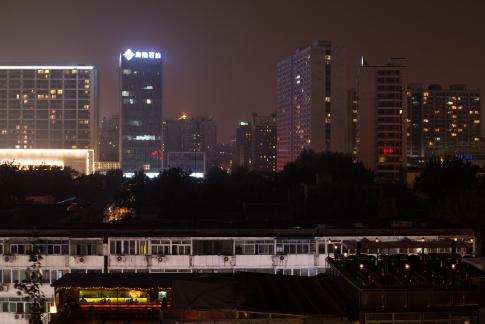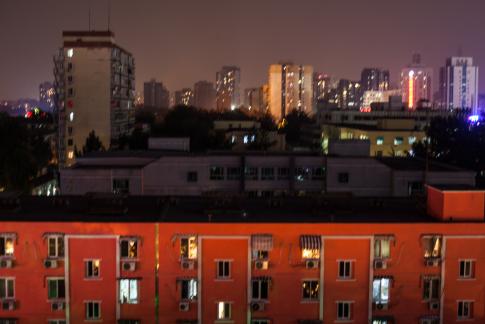 Tags für diesen Beitrag 这本文章的标签: Ankündigung 通知, Beijing 北京, Design 设计, Multimedia 多媒体, Musik 音乐, Gegenwart 当代, Fotografie 摄影
... comment