Samstag, 20. Dezember 2014
BJ: Kunst im Dezember 2014
Noch eine schnelle Runde, bevor das Jahr zu Ende geht.
UCCA
: M Home – Living in Space, 2-Dez-2014–6-Jan-2015.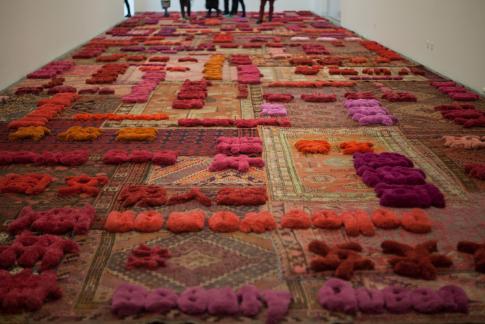 Lin Tianmiao 林天苗: Protruding Patterns 凸起的文样. 2014(?).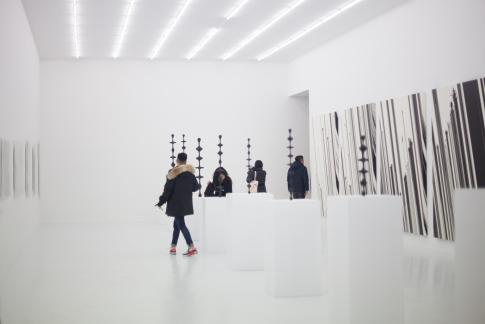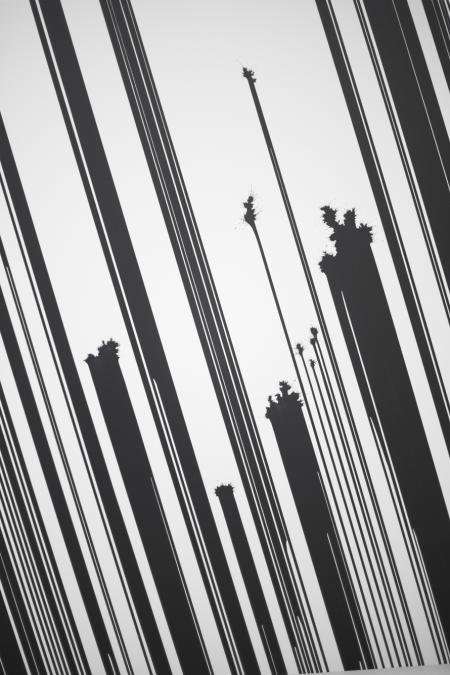 Kohei Nawa: Direction; Moment; Ether. O. A.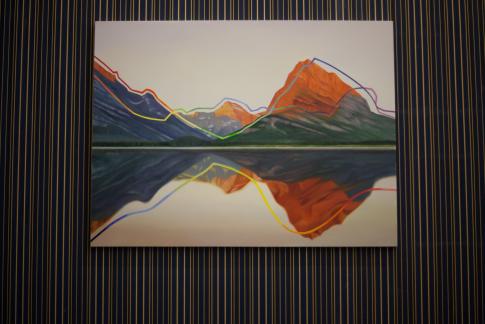 Chen Wenbo 陈文波: Just What it is that Influences our Homes: Homage to Hamilton 是什么在影响我们的家庭,向汉密尔顿致敬. Ausschnitt. O. A.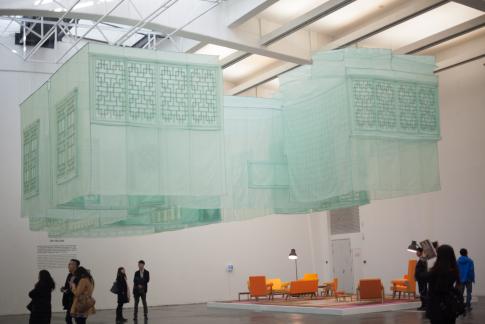 Do-Ho Suh: Seoul Home/ Seoul Home. 2012.
Warum nur musste dies leichte Wolkenwerk zusammen mit den bunten 1960er-Jahre Möbeln einen Raum teilen?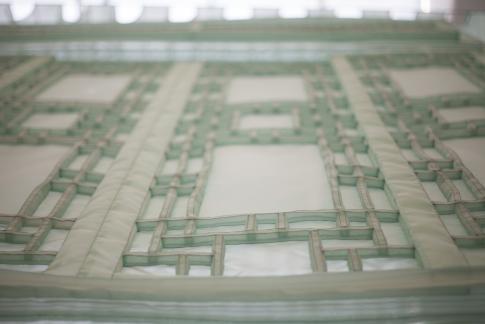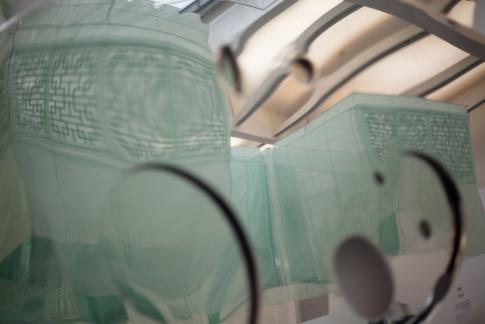 Hier im Spiegel von Not Vitals Lotus, 2013.
Auch dieser Eckraum im Raum anbei, wenigstens ohne schreiende Farben, aber leider lahm: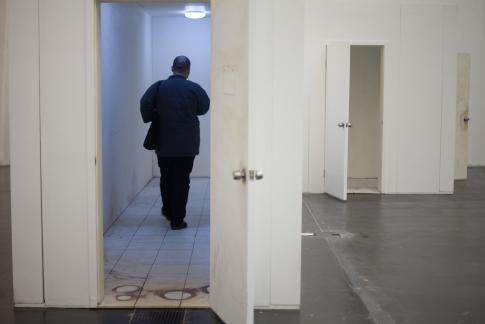 Zhang Enli 张恩利: Space Painting 空间绘画. 2014.
Art Seasons
: What Are You Thinking? Part Two, 13-Dez-2014–4-Jan-2015.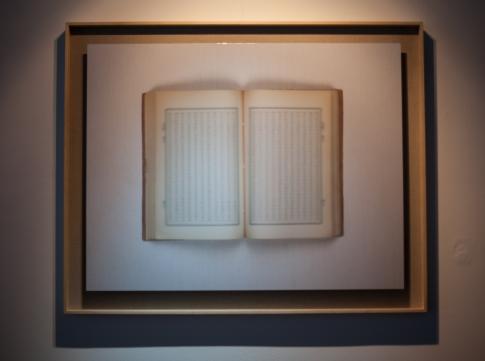 Zhang Xiaodi 张小迪: The Samsara of Book – Gems from Chinese Culture 书的轮回——古文观止. 2011.
Black Sesame Space
: Maurice Bogaert: Strange Tales From My Chinese Studio (or A Script For a Work I Didn't Make, Yet), 14–21-Dez-2014.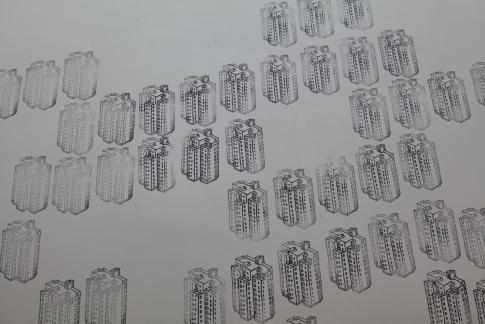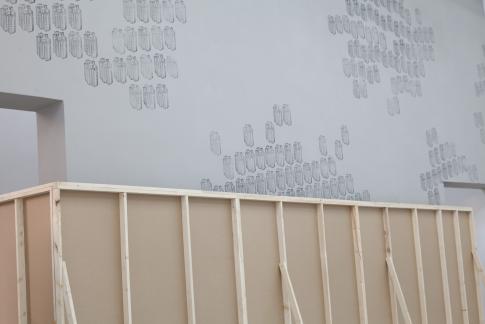 White Space
: Ignacio Uriarte, 13-Dez-2014–15-Feb-2015.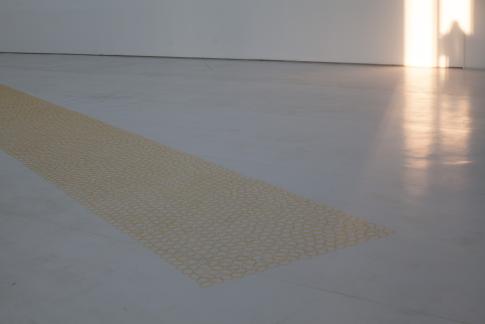 Ohne Titel, 2012–2014.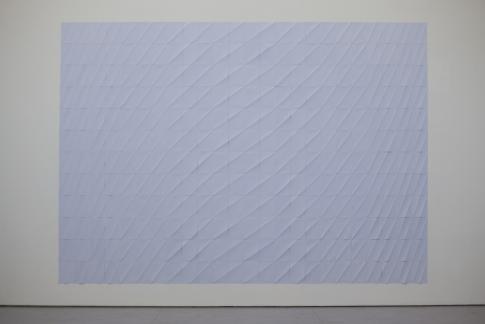 Ohne Titel, 2014, 356x506 cm.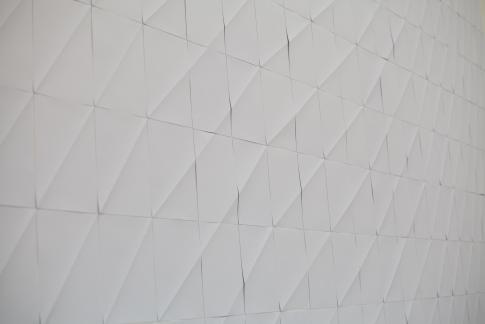 Detail.
ShanghART
: V&P, 20-Dez-2014–26-Feb-2015.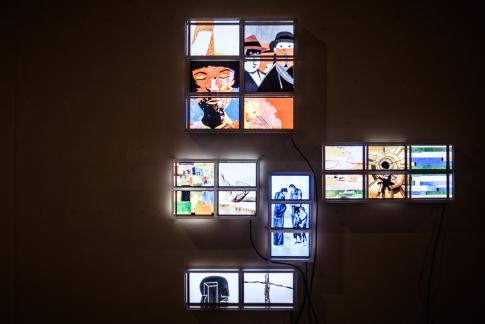 Hu Jieming 胡介鸣: 100 Years in 1 Minute 一分钟的一百年. 2014.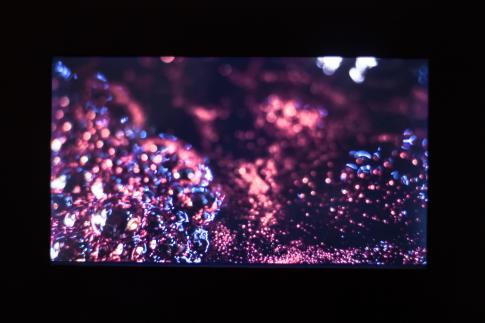 Chen Xiaoyun 陈晓云: Evolutionary History of Syrup Cosmos 糖浆宇宙进历史. 2013.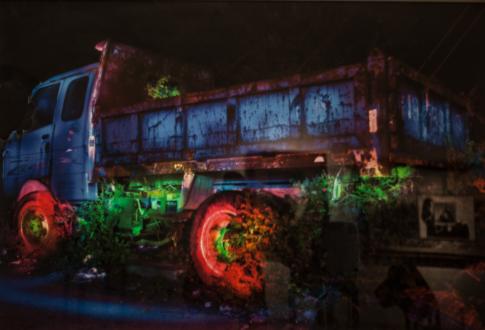 Shao Yi 邵一: Chasing the Light (1) 追光(一). 2013.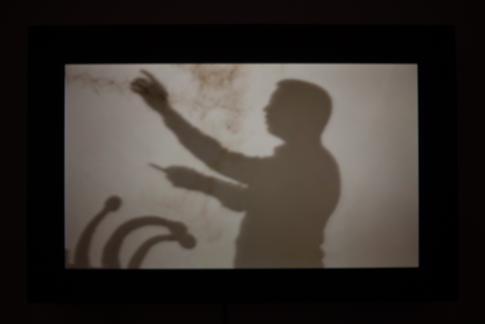 Sun Xun 孙逊: Clown's Revolution 诗歌工厂. 2011.
37.8 Art Lab
: Liu Chao 刘超: We Found Liu Chao Space 我们创建了刘超空间, 20-Dez-2014–10-Jan-2015.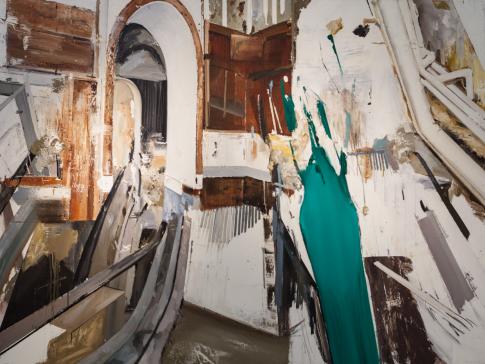 A Space A艺术空间
: Exhibition of Laonong and
Jia Bei
老农-家北双人展, 20-Dez-2014.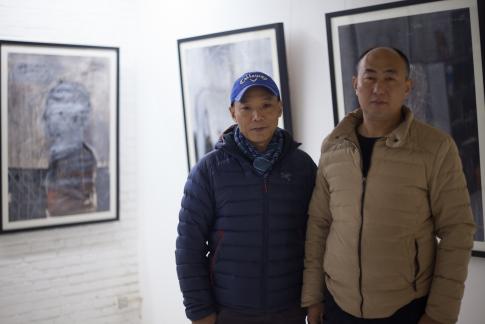 Tags für diesen Beitrag 这本文章的标签: Ausstellung 展览, Beijing 北京, Gegenwart 当代, Unterwegs 溜达
... link (0 Kommentare) ... comment