Dienstag, 16. November 2010
LA PUBLICA –– The Booklaunch!
If you happen to be in Beijing: Please feel welcome to come to the
Bookworm on Thursday, November 25th, 2010 at 7:30 pm
to celebrate with us the booklaunch with panel discussion of
Katharina Schneider-Roos and Stefanie Thiedig (eds.): Culturescapes China: Chinas Kuturszene ab 2000 (China's Cultural Scene Since 2000). Basel: Christoph Merian 2010.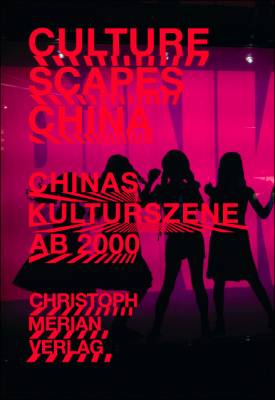 It has taken quite a while with quite some difficulties in between. Nevertheless, a nice product came out … And now, it is finally ready! The publication is printed and circulating.
The booklaunch has taken place in Basel and was a great success. To also round up our project here in Beijing and to celebrate our work, we are getting together with our illustrious circle of authors and all of you interested in the Chinese art scene.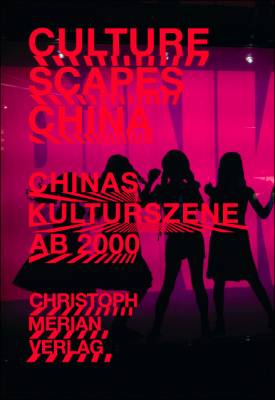 The art scene in China and especially in Beijing is on the verge of a change. Culturescapes has gathered almost thirty authors taking a ten year's retrospective look at China's art scene. Chinese artists from different disciplines are described exclusively by authors who have been actively involved in the scene. Join us to hear about their work and experience in this vibrant art capital.
Focus
Our goal was to define the present by reviewing the past ten years and venture an outlook into future developments. The main focus lies on the subject of how artists deal with commemoration – because we saw a change of reflection after the hype and boom of the years between 2000 and 2008/9 after the Olympic Games and especially after the financial crisis. Artists are moving a step backwards for reflection no. We have been tracking the artist's ideas they had in 2009, the "year of remembrance" (Tian'anmen 20 years, PRCh 60 years, May-4th 90 years and so on).
Content
An overall introduction about the cultural industry provides the readers with background information and hopefully opens up new perspectives.
The main chapters are fine arts, film and photography, literature and theatre, music, and architecture – each written by around five authors controversially and complementarily visualising their own scope and experience of the past ten years. Each chapter includes a brief introduction with the necessary background of the specific discipline in China with the main focus in Beijing.
What we were looking for, on the one hand, was the development and reorganisation of the art scene with the most important happenings during this time, and, on the other hand, we aimed at grasping the personal an active involvement of the authors and artists and their own point of view – subjective and selective. We searched for analysis in form and content, illustrating this publication with pictorial sections for an additional visual understanding.
The participating authors and their input are:
Introduction
-
Andrea Riemenschnitter
about China's new cultural industry
Images (Fine Arts)
-
Sabine Wang
about the independent Chinese art scene
-
Stefanie Thiedig
interviewing the artist and curator
Li Zhenhua
-
Jasmin T. C. Kossenjans
about prices of contemporary Chinese art
-
Katharina Schneider-Roos
interviewing the collector
Uli Sigg
-
Kim Karlsson
about tradition in ascent in China
Pictures (Film and Photography)
-
Katharina Schneider-Roos
about the independent Chinese film
-
Martin Brandes
about Chinese film economy
-
Lutz Reitemeier
about "Tuya's Marriage"
-
Shu Yang
about performance photography
-
Katharina Hesse
's photographic reflections
-
Stefanie Thiedig and Katharina Hesse
about documentary photography and photo journalism
Dialogues (Literature and Theatre)
-
Ingrid Fischer-Schreiber
about Internet literature in China
-
Patrizia van Daalen
about Chinese publishing houses
-
Martin Winter
about Chinese literature
-
Alison M. Friedman
about modern dance in China
-
Li Yinan
about independent theatre in Beijing
-
Cao Kefei and Christoph Lepschy
about Chinese theatre and Europe
-
Wu Wenguang
about memory happening
Sounds (Music)
-
Dorothea Adam
about the alternative music scene in Beijing
-
Yan Jun
about electronic music in China
-
Frank Kouwenhoven
about traditional music in contemporary China
Spaces (Architecture)
-
Barbara Münch
about the contemporary architectural scene in China
-
Barbara Münch
interviewing the architect
Zhu Pei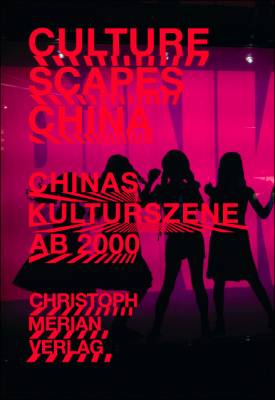 We are very much looking forward to seeing you next week on Thursday!
And, yes, I am really excited about it!!!
Tags für diesen Beitrag 这本文章的标记 – hier ist alles in einem zu finden: Publikation 出版, Text 文字, Gegenwart 当代, Künstler 艺术家, Malerei 绘画, Multimedia 多媒体, Film 电影, Fotografie 摄影, Literatur 文学, Theater 话剧, Musik 音乐, Architektur 建筑, Häufig gelesen 频看
... comment